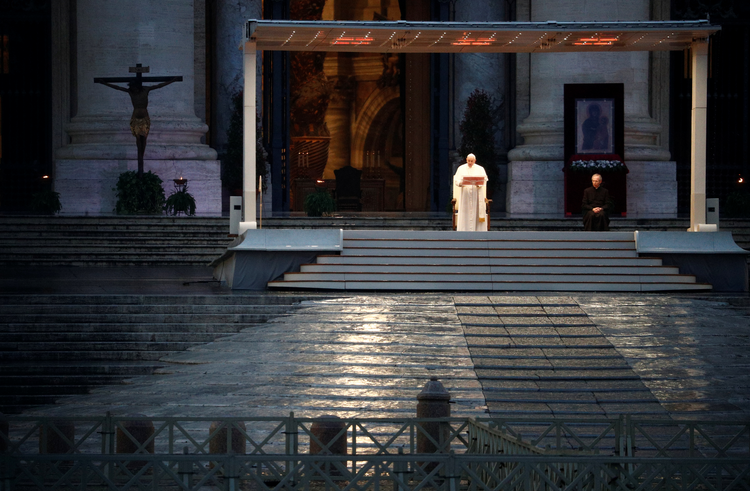 (CNS photo/Guglielmo Mangiapane, pool via Reuters)
Pope Francis offered prayers in his address to 'the city and the world' (Urbi et Orbi), which included a meditation on Mark's gospel account of Jesus calming the storm. A video of the event along with the full text of his meditation is available here.
"We pray, Almighty and Merciful God, behold our sorrowful condition.
Comfort Your children, and open our hearts to hope
so that we might feel Your Fatherly Presence in our midst."
~Pope Francis, Urbi et Orbi, 27 March 2020